06.03.2018
A solemn evening dedicated to the International Women's Day was held at the university.
Today was the solemn spring holiday of the International Women's Day. The festive event, organized by the Faculty of Physical Education and Sports and the Youth Committee, was held at the highest level.
The evening devoted to delicate creatures began with a congratulatory message from the rector of the university, candidate of pedagogical sciences, assistant professor S.S.Daiyrbekov.
Chairman of the Youth Committee Marat Sarsenbayev, who heads the Youth Committee since 2017, who is also the head of the "Syrdariaz Team", with solemn jokes, presented a festive mood for the general public to modern dances and songs of students of the specialty "Physical Culture and Sport".
Students of the university were the best songs of poetry "Sweet beauty", "Girl-month", "Give a flower to a woman" and others.
The festive humor and jokes of the "Sirdarias Team" made the audience laugh. A special feature of this year's celebration is the special guest of the Million team of the Regional Socio-Innovative University, which showed its art.
Press-service
---
Other news

---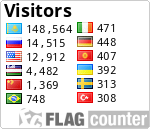 Our address:
160500, South-Kazakhstan region, Maktaaral district, Zhetysay city, Auezov str., 11.
Phone: 8(72534) 6-14-63, 6-14-27
Fax: 8(72534) 6-14-63, 6-20-08
Е-mail: sirdariya@mail.ru