29.03.2018
IV congress of the youth wing "Zhas Otan"
Today, an online broadcast of the IV Congress of the Youth wing "Zhas Otan" of the party "Nur Otan" was organized for university students. The chairman of the organization "Partners of the leaders of the nation", member of the youth wing "Zhas Otan" M. Bektemis took part in the work of the congress.
Over 1500 delegates and guests from all regions of Kazakhstan attended the event, which takes place every four years.
Participants in the meeting discussed topical issues of science, education, innovation, business development, digitization and healthy nation-building under the slogan "Let's make our way to a new world" and realize the priorities of the presidential program "Orientation: Spiritual Renewal".
Press-service
---
Other news

---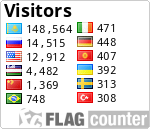 Our address:
160500, South-Kazakhstan region, Maktaaral district, Zhetysay city, Auezov str., 11.
Phone: 8(72534) 6-14-63, 6-14-27
Fax: 8(72534) 6-14-63, 6-20-08
Е-mail: sirdariya@mail.ru