22.01.2018
Practical Conference
On January 22 of the current year, a conference was held in student's palace "Kazakhstan" for students-interns, entering the practice in 2017-2018 academic year.
Pro-rector for Academic Affairs, Cand. Mamrayimov S.D. opening a practical conference, talked about the current state of education, including secondary school students, touched on the changes taking place in the education system, including familiarization with documents of a new format that must be seriously considered. He also reported on the updated, occurring in educational programs.
The next came the head of the practice, who expressed his views on the criticism and responsibility of students.
At the end of the conference, the head of the professional practice of the University N.S.Fayziyev wished all 439 trainee students luck, including 348 students in the pedagogical direction and 94 in the production, who were sent to workplaces in the schools and organizations of the district.
Press-service



---
Other news

---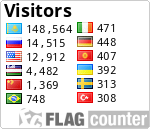 Our address:
160500, South-Kazakhstan region, Maktaaral district, Zhetysay city, Auezov str., 11.
Phone: 8(72534) 6-30-00, 6-34-03
Fax: 6-34-03, 6-14-63
Е-mail: sirdariya@mail.ru