03.04.2019
The results of the week "Year of Youth - a stage of innovative initiatives"
As part of the week, the following events dedicated to the year of the youth were held: Leader School training workshop, Spartakiyad (togyzkumalak, chess, basketball, volleyball, football, tug-of-war), Collection of Treatises (invited guest: Honored Worker of Culture RK Bori Isa) poetry "I believe in youth!" Round table "Youth - a warm year."
As a result of all the events, the winners were awarded special diplomas and medals.
Press Service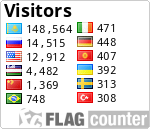 ---
Other news

---




Our address:
160500, Turkestan region, Zhetysay district, Zhetysay city, Auezov street, 11.
Phone: 8(72534) 6-14-63, 6-14-27
Fax: 8(72534) 6-14-63, 6-20-08
Е-mail: sirdariya@mail.ru